ROLE
Interactive Artist & Technologist
EMAIL
james@jamesbpollack.com

You want to know about
James B. Pollack
I'm a creative person with big ideas.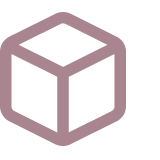 Design
Make it lovely.

I have a Master of Fine Arts, the terminal degree in Digital Arts and New Media.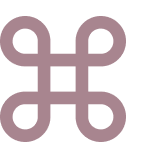 Develop
Experienced JavaScript pro.

I've built apps for Smart TVs, web, mobile, AR/VR, and interactive installations.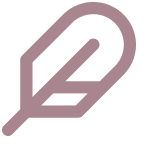 Write
Words are powerful.
I studied English at Yale University, where I was mentored in fiction by John Crowley and digital literature by Jessica Pressman.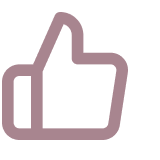 Research
Explore the undiscovered.
I find my way through prototyping, scenario planning, and strategic innovation.
Services
Over the past ten years, I've held many technical roles.
What they've all had in common is added value:
I help agencies and startups by shipping apps, building internal tools, prototyping new concepts, crafting design systems, and writing documentation.
Experience
2005 - 2009 Studied English Langauge and Literature (BA) at Yale University in New Haven, Connecticut. Francis Bergen Memorial Prize in Poetry. Yale IDEA Awards, First Grand Prize Winner (w/Noa Kaplan). Multiple time Sudler Fund recipient, directed plays including "Dark Knight: The Musical", "Closer", and "The Beauty Queen of Leenane". Silliman College. Yale Rugby.

2009

2010-2011 Digital art piece "mush" blogged about by The New Yorker in a post titled "Mush Triumphant". Interactive version of "Sphiros" displayed in Providence, RI as part of the Electronic Literature Organization's annual conference. "The Harp Aeolian" appeared in 2011 at Catharine Clark Gallery in San Francisco.

2010

2012 Graduate Studies Program, Singularity University at NASA Ames Research Center. Certificate in Accelerating and Exponential Change. The Graduate Studies Program brings together a diverse group of the most accomplished experts in academics, business, and government with the top graduate and post graduate students and entrepreneurial leaders from around the globe for an intense 10-week summer experience.

2012

2010 - 2013 Received the Master of Fine Arts (MFA), Digital Arts and New Media at University of California, Santa Cruz. Regents Fellowship. Member, Expressive Intelligence Studio in the Jack Baskin School of Engineering. Member, Playable Fictions Research Group. Teaching Assistant: Advanced Electronic Music, Muppet Magic - Jim Henson's Art, Intro to Theatrical Design, Introduction to European Visual Culture, Northern Renaissance Art.

2013

2012 - 2019 Built dozens of experiences for agencies and startups - including apps for Smart TVs, web, mobile, AR/VR/mixed reality, and interactive installations. Created SaaS products: oneclickupgrade.com, promovideomaker.com. Started making interactive filters and lenses.

2019

2020+ I want to work with smart people on difficult problems.

Now
Cover letter
As the first person from my family to go to college, I know what it means to have grit - Now I hold the terminal degree in my field and I'm ready to take on new ones.
STORYTELLING AND CODE: The stories we tell, to ourselves and to others, determine how we experience the world around us. We can affect the world by using our imaginations.
When I was young I wanted to be a wizard. You could find my head buried in any book with a dragon. I dreamed of having magical powers.

Code is the closest thing I've found to magic: if you say the right words in the right order, things happen in the real world.

How I Like to Spend My Time
Documentation and Community
20%
Get in touch
Did you learn all that you wanted to know?
I'm interested in working with smart people on difficult problems.
QUESTIONS: You send them, I'll respond in kind.
BUSINESS INQUIRIES: Let's do business.
NETWORKS: Yale Alum, UC Santa Cruz Alum

Thanks, I have received your message and I'll get back to you soon!